The employer sent me to a national development writers workshop. You know "development" is edu-speak for "fundraising," which isn't exactly what I do, but I work for a fundraising non-profit, and lately they're asking for more fundraising-related writing. Mostly I write features: this person established this scholarship and look at all the cool things people have done with it! Or this student received this scholarship and look at all the cool things she's done with it! Also a lot of alumni profiles. It's fun work, and I enjoy the challenge of telling compelling stories.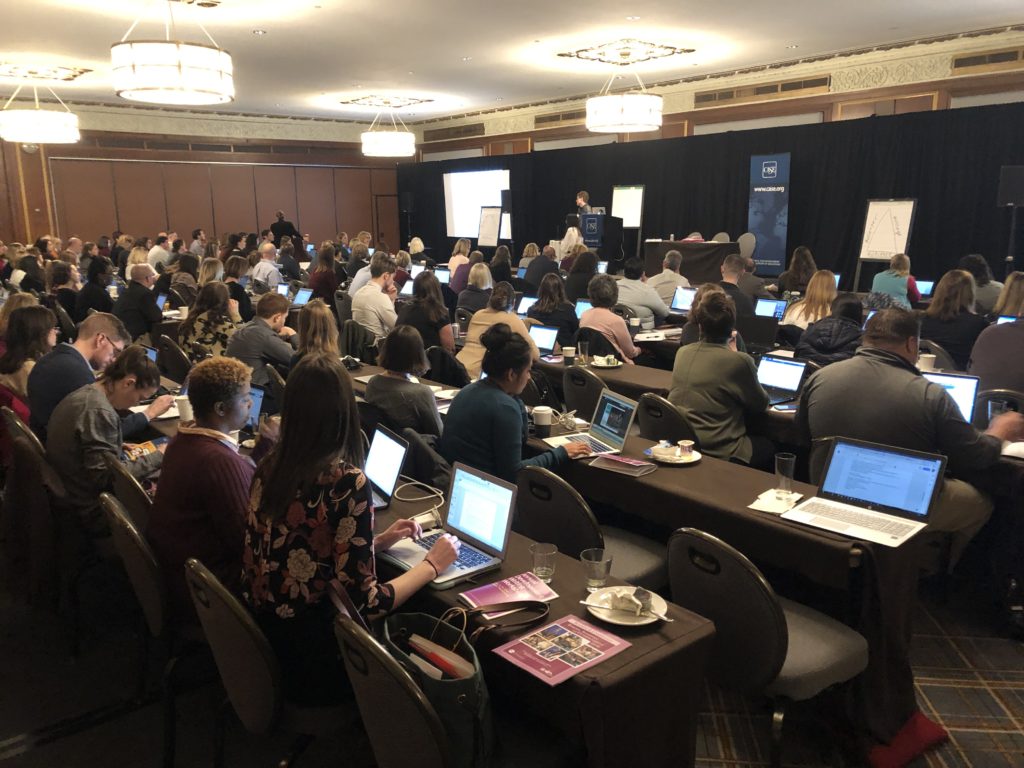 Occasionally I get to do stories that lean corporate. This large company is supporting this research with this cool result in mind. A skill I didn't know I have emerged last year. I can look at a rather sciencey grant proposal and find in the 100+ pages the interesting story. A few emails for quotes and I've got a nice feature.
There are other kinds of writing in my field. Special proposals to potential donors, for example, making the case for naming this auditorium after a loved one. Or less specifically targeted pieces for broader pools of potential donors, for donating toward this new building's construction. Or even broader appeals for annual donations to specific programs such as the law school or the college of language and literature.
I don't do most of these other kinds of writing, not as a matter of policy, but just because I haven't been asked. So this workshop was a chance to learn how to do it. There were people like me, writers learning how to be development writers, but most of the people I spoke to were development people learning how to write better.
We had stuff to learn from each other. A fundraiser doesn't think like a writer, and a writer doesn't think like a fundraiser, so there's usually built-in conflict when we have to work together. I learned a lot last week in Boston about how to do what I do more effectively for these people doing important work.
Still processing, but more later.
Friday 5: The Game's Afoot
Where's a nice place to take a walk?
Around here, the Ala Wai Canal isn't the most picturesque, but it's a nice long, fairly quiet walk along the edge of Waikiki uninterrupted by traffic lights.  I enjoyed a walk down Newbury Streetin Boston last week, one of those long narrow parks down the middle of a busy street.  There were a lot of cross streets so you had to be careful, but the park itself was nice.
What do your everyday shoes look like nowadays?
I'm a guy, so I pretty much keep it simple.  I have a pair of shoes that works at the office but also walking down the street, these all-black Sketchers.  They've got laces but they're slip-ons, and they look sorta professional but also kind of sporty.
What separates a good pedicure from a bad one?
I've never had a pedicure, but I'm told by a few guys that they're nice.  I'm super self-conscious about my feet and have made an effort to be less so.  I need to find a guy-friendly nail salon who'll be gentle.  I'm super ticklish.
When did you last go for a hike?
I took some students on the Manoa Falls hike a few years ago for a photography project.  It's a hike so gentle I've once taken kindergartners on it and they handled it with (muddy) ease.  Most of my hiking has been of the urban variety, begininng when I was really into geocaching ten years ago or so.  I haven't seriously hiked much since the year before I moved to Hilo, but I'm sorta getting the itch again.
What's a good song with the word "walk" in its title?
I have more than 50 songs in my iTunes on this computer with "walk" or some form of this word in the title, including the wonderful "I Walk the Line" by Johnny Cash and "Walk On" by U2, but my favorite is Bruce Cockburn's "One Day I Walk," which is covered on YouTube by an impressive number of musicians.  The Lovell Sisters (whom I loved!) have performed it live, and Anne Murray has covered it on a recording.One day, I shall be home…