A Simple Favor (2018)
Anna Kendrick, Blake Lively, Henry Golding.  Written by Jessica Sharzer (based on the novel by Darcey Bell).  Directed by Paul Feig.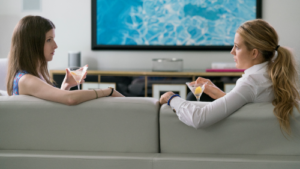 A Simple Favor is being marketed as a thriller, but it's really more of a mystery, so if you're put off by thrillers (as I am), be assured that it's not very scary and not very violent, and it doesn't have edge-of-your-seat moments the way thrillers usually do.
Anna Kendrick plays Stephanie, a widowed mother who puts her name next to three jobs for her young son's class party sign-up sheet while the other parents say mean things about her behind her back.  When she's not volunteering for class mom activities, she produces a vlog for other moms.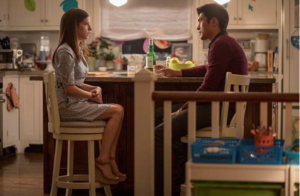 She meets Emily, the beautiful mother of her son's classmate.  Stephanie and Emily become friends, but for Stephanie it's a very uneasy friendship.  Emily is wealthier, more successful, and more adventurous than she is, and where Stephanie is eager to please and quick to apologize, Emily seems to disdain any attitude that doesn't begin with oneself.  She admonishes Stephanie for saying "I'm sorry," and threatens to punch her in the face if Stephanie ever says it again.
Emily disappears a week after she befriends Stephanie, and the rest of the film involves finding out what happened to her.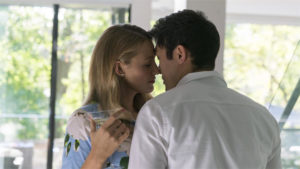 It's fun in the way a good puzzle mystery is fun, engaging all the way and difficult to predict.  Every character seems at times likeable and despicable, with nice performances by Kendrick, Lively, and Henry Golding as Sean, Stephanie's husband.
Early promo materials (including trailers) featured only Kendrick and Lively, but the success of Crazy Rich Asians, which stars Golding, had the studio releasing new promos highlighting all three principal actors.  This is not meaningless: there's no way to tell if it's lasting, but there has already been a Crazy Rich Asians diversity effect even on films already completed before its release.
Anna Kendrick is my second-favorite actress over the past several years, so there's a huge bias here, but if you also find her charming, you'll want to see this film.  If not, deduct a few points and see it anyway for a good two hours of engaging escapism.
79/100
7/10