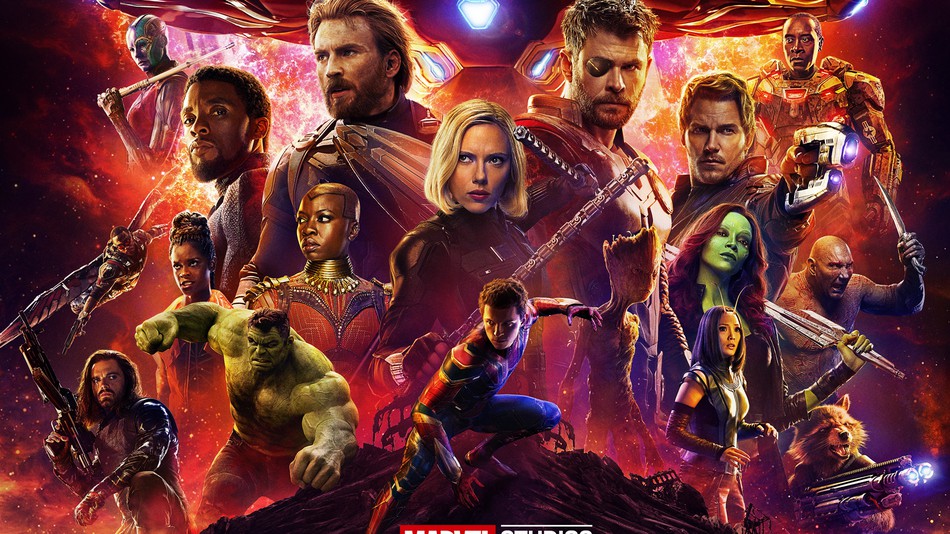 Avengers: Infinity War (2018)
Robert Downey Jr., Chris Hemsworth, Mark Ruffalo, Chris Evans, Scarlett Johansson, Benedict Cumberbatch, Don Cheadle, Tom Holland, Chadwick Boseman, Paul Bettany, Elizabeth Olsen, Anthony Mackie, Sebastian Stan, Danai Gurira, Letitia Wright, Dave Bautista, Zoe Saldana, Josh Brolin, Chris Pratt, Tom Hiddleston, Idris Elba, Peter Dinklage, Benedict Wong, Pom Lementieff, Karen Gillan, Vin Diesel, Bradley Cooper, Gwyneth Paltrow, Benicio Del Toro, Josh Brolin.  Written by Christopher Markus and Stephen McFeely.  Directed by Anthony Russo and Joe Russo.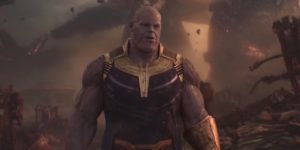 However you may feel about comic book adaptations, there is something admirable about the concept and execution of films in the Marvel Cinematic Universe leading to Avengers: Inifinity War, and ostensibly concluding with its sequel in 2019. This is the nineteenth film in the series, with at least three to go in this cycle. Unlike other interminable series, which (with rare exception) at most plan ahead for two sequels, simply adding to the body with movie after movie according to the market's demand, the MCU films have been driving toward this film seemingly since the beginning.
Whether the next Avengers movie is meant to be a conclusion or not, this one certainly feels like a pulling together of all the threads toward a final something. Although of course I assume that's just part of the pattern for most long-running comic books.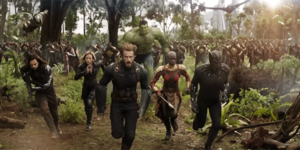 Followers of the series are already aware of the Infinity Stones, MacGuffin devices containing unearthly power. Individually, they give their bearers amazing power. Combined, their power is insurmountable.
Thanos is determined to bring them together so that he might alleviate the universe of its greatest ills. Overpopulation has led to all troubles everywhere, so Thanos hopes arbitrarily to wipe out half the living beings, a terrible solution, but a last resort where one is needed. And since it is the only cure for what ails the universe, Thanos of course must let nothing or nobody get in his way.
The Avengers, the Guardians of the Galaxy, the citizens of Wakanda, Doctor Strange, and Spiderman try to get in his way.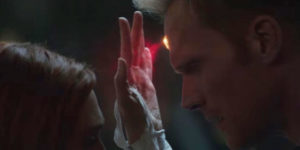 It's a huge, far-flung plot involving a ridiculous number of important, charismatic characters with really only one villain, and it mostly works. It's difficult to point to any one character and say, "That one didn't get his or her fair share of screen time," although at least three heroes are noticeably absent. I'm partial to Scarlet Witch and would have liked more of her, but everyone pretty much gets a nice, important part to play.
I really like the score, too.
I've heard criticism of the film's pacing, but jumps in action from one set of heroes working on one part of the Infinity War to other sets of heroes working on their parts provide interesting scenery changes that pace the seemingly nonstop action rather well.  It's a fun, engaging, cool (wait 'til you see Thor's weapon) movie, and much better than the first two Avengers films.
78/100
7/10