A Star Is Born (1937)
Janet Gaynor, Fredric March, Adolphe Menjou, Lionel Stander.  Directed by William A. Wellman.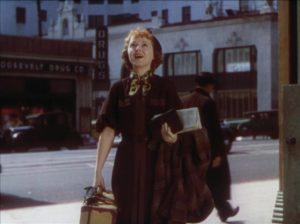 Esther Blodgett is a North Dakota farm girl with dreams of Hollywood stardom.  The original A Star is Born movie pretty much begins with her family thinking she's crazy for even entertaining the notion.  Her grandma, however, believes that if you're willing to risk everything in pursuit of your goals, you have to do it.
Esther relocates to Hollywood, where she discovers the supply of young, aspiring actresses far exceeds the demand.  She's about to give up when a chance encounter with one of filmdom's legends, Norman Maine, leads to an audition, a minor supporting role, and the lead in her own film.  Soon, her career is on the rise while Norman's is on the decline.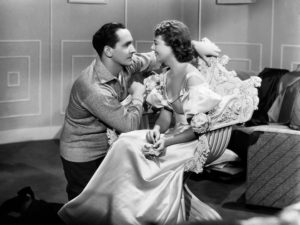 The Esther-Norman relationship drives the film, because while Esther may have needed Norman's little boost to get through the door, she's not at all dependent or needy in her relationship with Norman or in any other relationship.  Norman clearly needs her far more than she needs him. She just really, really loves him, and he doesn't quite know how to be loved.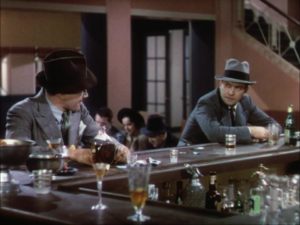 In nearly every way, A Star is Born looks and feels like the popular movies of its time, but with a smart, strong woman taking the lead.  Norman is no tragic hero—he's not a hero at all—but he's a man loved by a woman. Could his demise have been reversed by a woman like this, or by anyone?  The film seems to think not, and as Norman travels along his beautiful, downward spiral, Esther goes along with him because someone has to try.
Fredric March as Norman and Janet Gaynor as Esther are a great screen couple, and Gaynor's performance is especially impressive, the best reason to watch this film more than once.
75/100
7/10