Welcome to Marwen (2018)
Steve Carell, Leslie Mann, Merritt Wever, Janelle Monáe, Eliza González, Gwendoline Christie, Diane Kruger. Written by Caroline Thompson and Robert Zemeckis. Directed by Robert Zemeckis.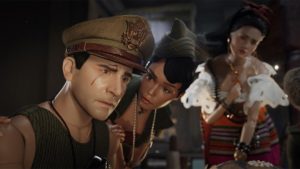 It was difficult to ignore the trailer for Welcome to Marwen. It promised Steve Carell in his best, outsider mode, which I'll sign up for every time. Robert Zemeckis is always a coin toss for me, but he did make several films I like very much (I have not joined the anti-chorus of haters for Forrest Gump ,a movie I still love) so I try to set my sights low before sitting down with my Junior Mints. In some ways my expectations were greatly exceeded. In a few ways they were a bit too high.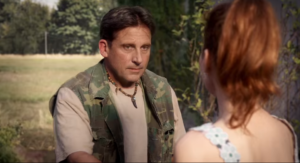 Carell plays Mark Hogancamp. We meet him three years removed from a vicious beating that wiped all his memories away. Suffering from extreme PTSD, Mark has learned to deal with his demons by creating a small, WWII-era Belgian town named Marwen. Marwen is populated by a G.I. Joe kind of doll who looks like Mark and is named after Mark, plus a half dozen beautiful women dolls, all counterparts of women in Mark's real life.
Mark creates and enacts elaborate scenarios with his dolls, posing them for photographs coveted by collectors.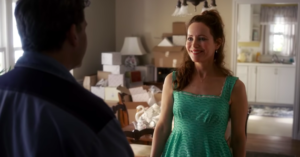 The setup is pretty creepy, but there's some novelty here that make the premise itself mostly work. Most of the credit goes to Carell's strong, tortured performance, Zemeckis's audacity, and sympathetic supporting characters who indulge Mark's eccentricities while keeping him anchored in the real world.
Yet the movie's greatest novelty, an uncanny animation that brings Mark's dolls to life, is its greatest weakness. Midway through the film, I silently begged the film to give us less—much less—Marwen and much more Mark. Alas, Zemeckis hits the accelerator hard, and at least half the film has us seeing the real world through Mark's make-believe dramatizations, and it goes well past tired, into maddening.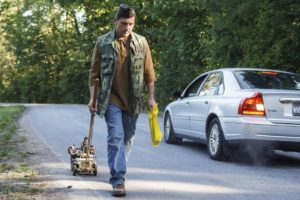 Like most metaphors taken too far, Marwen gets cheesy, forced, and ridiculous. Mark is surrounded by people reaching out to him with genuine, human touch, and while it's fully understandable that he would retreat further into his pretend world as his real world becomes increasingly stressful (in its most brutal sense), by now we get the picture and would much rather see the story from his real friends' real perspectives.
The hobby shop clerk who sells Mark his dolls is clearly interested in him, liking him as he is, caring enough about him to deal with his damage. His employer patiently reminds him of his work schedule. His new neighbor, a very pretty woman named Nicol, genuinely wants to be Mark's friend. What is Mark to them? We never really find out.
Instead we get a heavy-handed metaphor worn thin without any sense of the real struggle Mark goes through to put on his best self. We get rising action rising acting rising action climax oh man that's how you're going to get us there?
And now a word about Leslie Mann, whom I adore, who plays Nicol. Mann's voice has a quality I cannot explain but it hits exactly the right nerve for me in a way rivaled only by Mary Steenburgen. I didn't know she was in this movie until, so deeply in love with her voice was I after a few scenes, I snuck a peak at the movie's Wikipedia article and saw that it was her. Here she has a head of deep red hair, which may be why I never recognized her, and her voice is quite a bit higher, but it retains a sweetness that all by itself makes this movie worth it to me. I understand this is a unique position, which is why I'm explaining it here. My rating of the film is going to be crazy biased. Emphasis on crazy.
Last month I gave a greatly flawed plot major make-up points for excellent performances in Green Book. The performances here aren't quite as good and they have much more to make up for. Leslie Mann's voice makes up for a lot, but not that much.
55/100
5/10