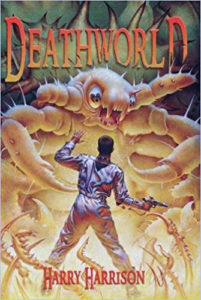 As part of Camp NaNoWriMo I'm finally reading Stephen King's On Writing.  I don't read many books about writing because I don't want to be one of those people who reads about writing and talks about writing more than he actually writes.  But I do need a spark lately, and this has been good for it.
More notes and a complete review next month, when I've finished it.  This past week, though, a few things King writes have reminded me of something I've been keenly aware of for at least a year: I'm not reading enough, and reading is a huge part of the job of writing. My writing partner reminds me of this all the time, but for some reason we don't talk about it much and it hasn't been sticking.
My problem is (as it always is) time. I try to read the news (I subscribe to the Washington Post and the Honolulu Star-Advertiser) every day, at least some of it. And I do a lot of reading for my jobs. But none of that is really the reading I'm supposed to be doing in service to my writing, so I've made some adjustments.
Now, if I'm on the bus or waiting for a bus, that's time for pleasure reading. It means less podcast-listening, probably, and less music-listening, because for some reason I can't read if music is coming through the earbuds. I mean I can't read for pleasure. I work-read with music in the earbuds all the time.
Also because of Stephen King, I was reminded of how much I enjoy Sixties-era science fiction, so with refreshed resolve (and not a small amount of liberation, permitted — nay, directed — by Stephen King himself to indulge my escapism because it's part of the craft, I remembered an anthology of Harry Harrison stories I purchased a couple of years ago but never read. Perfect for bus stops.
The anthology is published by Wildside Press, a legit publishing company that makes an effort to keep older material in print. It has a "Megapacks" series, a series of anthologies (like the one I'm reading) that it sells for very cheap, giving a lot of the content away free on its website. This collection of Harry Harrison stories and novels appeared in the SF periodicals of the day, such as Analog. Wildside either purchased the entire back-catalogue of these magazines or worked out an agreement with the publishers, and it's a really nice thing, because the stories can be difficult for the enthusiast to track down if they only exist in pulp magazines from 60 years ago, you know?
I paid $.99 for this Harry Harrison Megapack (I hate that name, but whatever; the price is right). So far I've read a short story called "Arm of the Law," which could have been an early inspiration for Robocop, and am halfway through a novel called Deathworld, about a planet so hostile to its own inhabitants that every form of plant and animal life seems to have evolved with the sole purpose of killing its humans. Like many classic SF novels of the time, it was first serialized in these magazines before being published in novel form, so what I'm reading is different from the novel Harrison fans know as Deathworld; I'm reading the earliest version before it was ever a book.
I'd forgotten how much I enjoyed Harrison's prose. His action narrative is just right, and I think I may subconsciously have learned a lot of my own action narrative (such as it exists) from his Stainless Steel Rat novels. The Stainless Steel Rat stories aren't included in this collection, but I'm okay with that since I'm enjoying what's here. Also, $.99.
I just looked it up on Amazon and the Kindle edition is now priced at $.55.  Recommended if you want some good escapism with a bit of pacifist worldview thrown in.