A Star is Born (1976)
Barbra Streisand, Kris Kristofferson. Written by Frank Pierson, John Gregory Dunne, Joan Didion. Directed by Frank Pierson.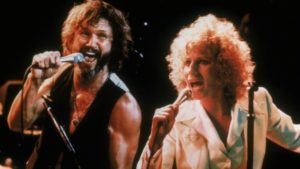 This second remake of A Star is Born is the logical bookend for the collection. In 1937, Janet Gaynor played a rising movie star. In 1954, Judy Garland played a rising star of movie musicals. Now in 1976 Barbra Streisand plays a rising star of pop music, this time as Esther Hoffman instead of Esther Blodgett, with Kris Kristofferson as her alcoholic discoverer, John Norman Howard instead of Norman Maine.
"Are you a figment of my imagination," John asks the audience as he takes the stage for a live performance, "or am I one of yours?" It's a great line, practically an epitaph, and John repeats it until it moves past poetry and into cliché, a rather excellent statement about self-destructive rock stars and the relationships they find themselves in all the time, according to VH-1 True Hollywood Stories.
Kristofferson provides the movie something the earlier versions didn't: a male lead with charisma to tug back against the star. John's rock-star magnetism and rough road-weariness almost make alcoholism sexy, where in 1937 and 1954 all it did was make men weak. I want to say I disapprove of such representation, but it feels appropriate, and it makes for a much better dynamic.
John discovers Esther when, after a big concert, he orders his limo driver to take him to the bar where Esther is performing. From the beginning, she's confrontational and tough. John's drunken behavior is messing up her gig, and she tells him so right in the middle of her show. When John takes her home after the show and offers to come up, Esther says no, but he's welcome to show up for breakfast in a few hours if he's up for it.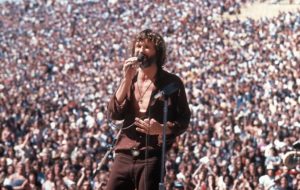 Esther calls the shots in this relationship from the beginning, and while John nudges her onto the stage for her turn in the spotlight, her success, like the successes of the Esther Blodgetts before her, is entirely hers. A star is born; she isn't made.
The music in this incarnation is far better than in 1954, and although Esther's songs don't exactly thrill me, she performs them with a sexy stage presence that makes it difficult to turn away. John's country-flavored rock has the outlaw vibe of Kristofferson's own music, and my only complaint about his performance is that we don't get to hear enough of it. Darn alcoholism.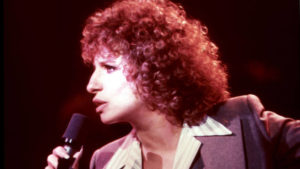 This remake suffers from some of the same period-related stuff as the first remake. It worships Streisand the actress-singer a bit too adoringly and segues twice into that Seventies staple, the golden sunlight country road long drive music video, complete with lens flares. You see the first one coming a mile away, and the second one is only a surprise because who expects that twice?
Some of the pacing is also misguided. There are a time and place for candlelit bathtub lovemaking scenes, I suppose, although what they are I can't tell you. Esther's fights with John also get tiresome and too long. They love each other but it's a damaged relationship. We get it.
It's pretty harsh to blame a 1970s film for being too 1970s, but I blame the 1954 film for being too 1950s, and the enduring films of any era should be called out for their excesses. It's a fine movie with some definite highlights and a few too many self-indulgences.
6/10
67/100