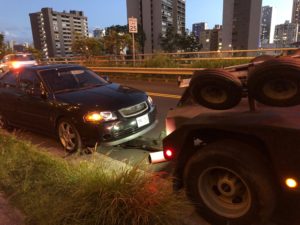 From here.
What are you so over?
Besides the hill, which I don't think answers the intended question, I'm so over being a bus commuter, and thanks to Jessica (the name of my new car), I don't have to think about it anymore.  I've gone though periods in my adult life when I've been a bus rider, and for the most part I don't mind it much, but this last time it was four years, and I just couldn't do it anymore.  I've been trying to ramp up my side work, and the three hours of commuting were hampering my hustle ability.
What's something you've got under wraps?
Not totally under wraps, but it looks like my company is sending me on a trip to a writers conference.  Details later, I promise, but it's almost as far away from home as you can go and still be in this country, and I'm pretty excited.  I was always mildly annoyed that when I was teaching, other teachers were asked to travel to conferences on the schools' dimes, and I got sent to stuff on weekends at local schools.  Those were pretty great, but man did that seem somewhat unjust.  So yeah, this will be my first trip for work on which I wasn't accompanying a hundred seventeen-year-olds.
What does it take to get you sideways, and what's your preferred method?
I've never been sloshed, mostly because alcohol makes me morose.  After a couple of beers I decide I'm sad enough and don't need any more.  As a result, I'm a horrible lightweight.  At my goodbye get-together when I left my last school, I had a beer and then a mind eraser, and I had to walk around the park a few times before driving home.  I wasn't drunk but I was pretty woozy.  I'd say my preferred method is frozen strawberry margaritas, but usually I just have a couple of brews.
What's coming down the pike?
New Order concert this Friday, and Def Leppard concert two weeks later!  I'm seeing Def Leppard alone (I go to most of my concerts alone), but I'm seeing New Order with one of my HS classmates, a friend for a million years whose BF doesn't want to see New Order.  I think of all my female classmates, nobody makes me laugh as much as this one, so it's going to be fun.
What's the last thing you read directions for?
Is a recipe directions?  If so, I read directions a couple of hours ago when I wondered how difficult it is to make cabbage tsukemono.  If not, I had to read directions Friday for filling out some paperwork for this work trip.