If Beale Street Could Talk (2018)
KiKi Layne, Stephan James, Brian Tyree Henry, Regina King. Written and directed by Barry Jenkins.
If Beale Street Could Talk is adapted from a novel by James Baldwin. It's a discouraging film, but it's a beautiful discouragement.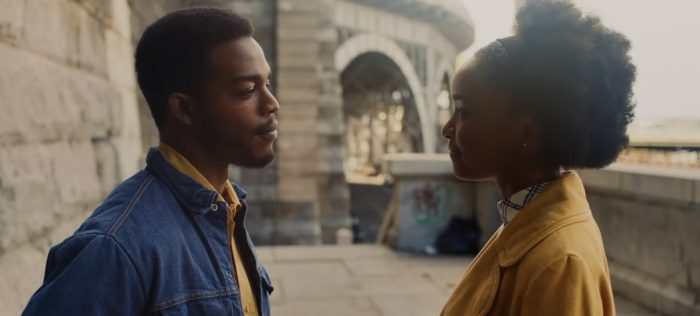 Tish and Fonny are a young black couple, friends since childhood, ready to begin life together in 1970s Harlem. She works at a perfume counter in a department store. He's a talented sculptor. At a moment where things seem finally to be turning their way, Fonny is locked up for a crime he didn't commit. Tish's family rallies to clear Fonny's name.
Some themes are familiar, and this is not a movie for everyone. Yet I recommend it for excellent acting, the beauty of Baldwin's prose (delivered intermittently in well-chosen voiceovers), and gorgeous filmmaking. When people say this about a film they almost always mean visuals, and while the visuals are excellent, the audio is stunning. Ambient sounds from distant record players playing jazz, mumbles of conversations through thin walls, traffic on distant streets below, and rain create a background against which you might expect intimate triumph or enormous heartbreak. I can't remember when the background noise of a movie moved me this way.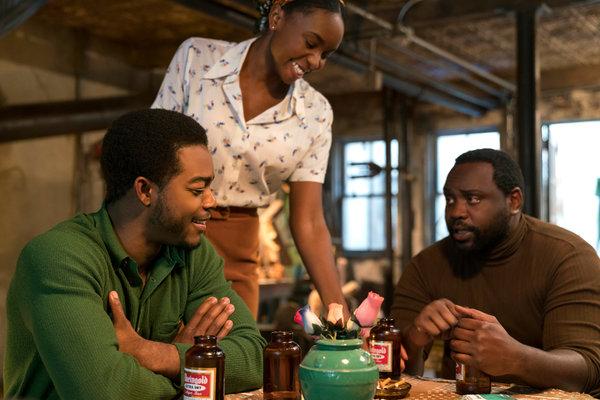 One scene by itself will justify the cost of your ticket and make up for a couple of bad decisions by director Barry Jenkins. Brian Tyree Henry (Paper Boi in Atlanta on FX) was in six movies this year, and if you're not familiar with him yet you're about to be, because he delivers a monologue about the effects of prison on a man, and it will stop your heart.
82/100
8/10