Hearts Beat Loud (2018)
Nick Offerman, Kiersey Clemons, Ted Danson, Blythe Danner, Toni Collette, Sasha Lane. Written by Brett Haley and Marc Basch. Directed by Brett Haley.

I'm always disappointed when music documentaries don't show us the process of creating music.  There's a bit of this in Dave Grohl's Sound City, but I'm drawing a blank trying to think of another film that lets us in this way.  Hearts Beat Loud, if it had been about a real band, would have satisfied some of my yearning.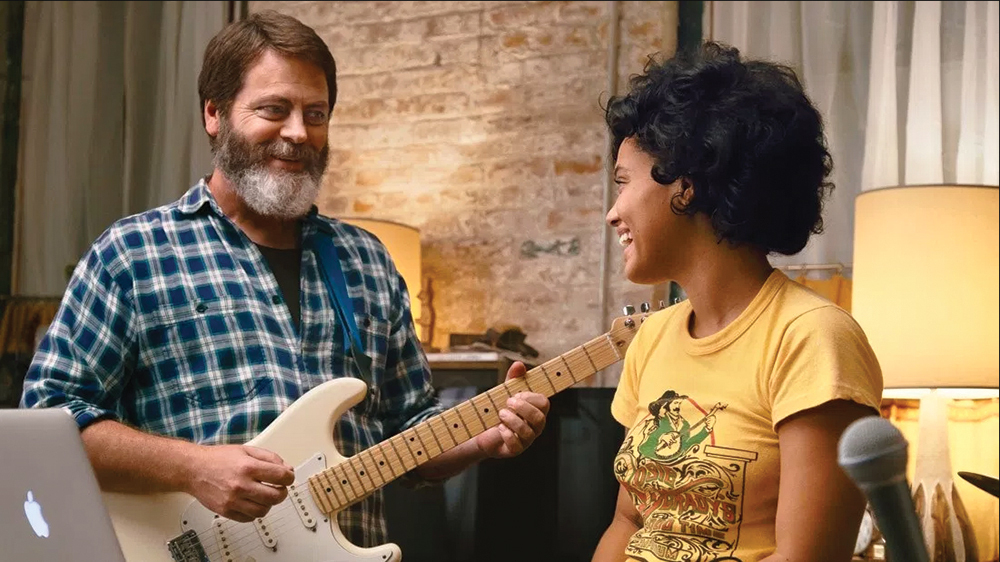 Nick Offerman is Frank Fischer, the widowed owner of a vinyl-only record store in Brooklyn. His daughter Samantha is a few days from leaving for UCLA, where she's an intended pre-med major. Deeply immersed in studies for a summer course, Samantha resists her father's pleading to join him in a jam session in their studio, but finally caves, and we're treated to a no-dialogue sequence where father and daughter lay down tracks in the creation of a song called "Hearts Beat Loud."

It's a good song. Frank is certain Samantha has it in her to make her living as a performing musician. She's laser-focused on UCLA. Frank secretly uploads their song to Spotify, and it quickly gets attention.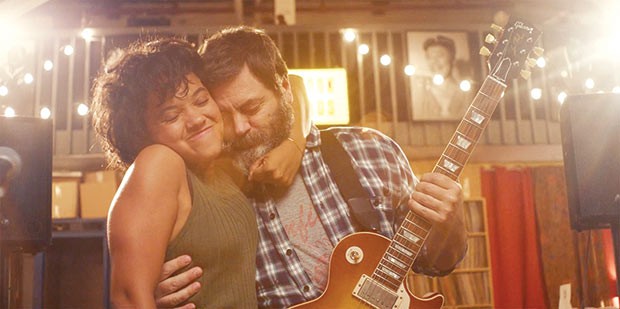 Hearts Beat Loud is loaded with well-conceived characters I won't describe because they and the movie's songs are pretty much the heart of the movie.  The story exists for character development, as do the settings and circumstances, and the movie's joy comes from watching characters interact in different moments against different backdrops.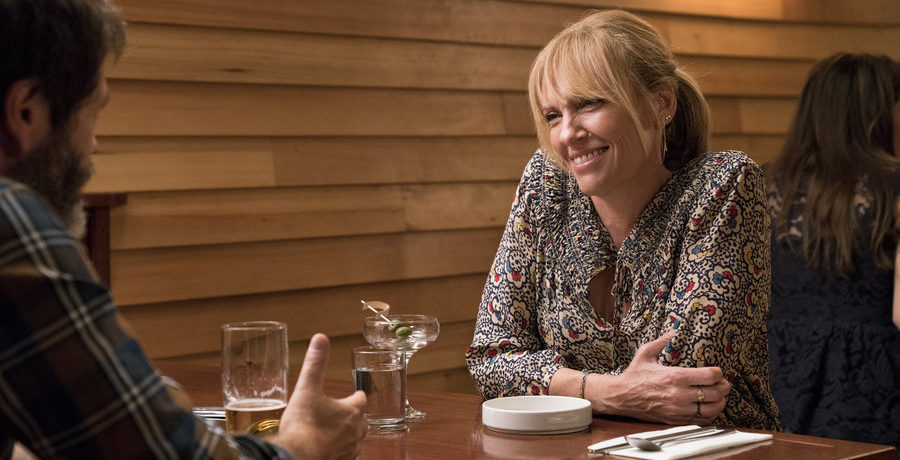 This is normally the kind of movie I love, but I have mixed feelings about this one, and I shouldn't. The acting is very good; I especially liked the supporting characters played by Ted Danson, Blythe Danner, and Toni Collette. Kiersey Clemons as Samantha has future star written all over her, and Nick Offerman seems perfectly cast as the frustrated musician running a failing music store.

My problem is that for a film laden with emotional set-up, there's just not enough emotional expression or confrontation. What we really want is some kind of work-through for Frank, with his friend the bartender, his landlord, his daughter, and his mother, but we never get it. I'm not asking for fireworks, but I'm asking for something, and we don't even get that. We get setup and kind of an aftermath, and I want this to satisfy, mostly because I have similar problems in my own writing, but it doesn't. Also a problem I have in my own writing.

The acting and music are good enough to recommend it but not enough to love it.

7/10
71/100