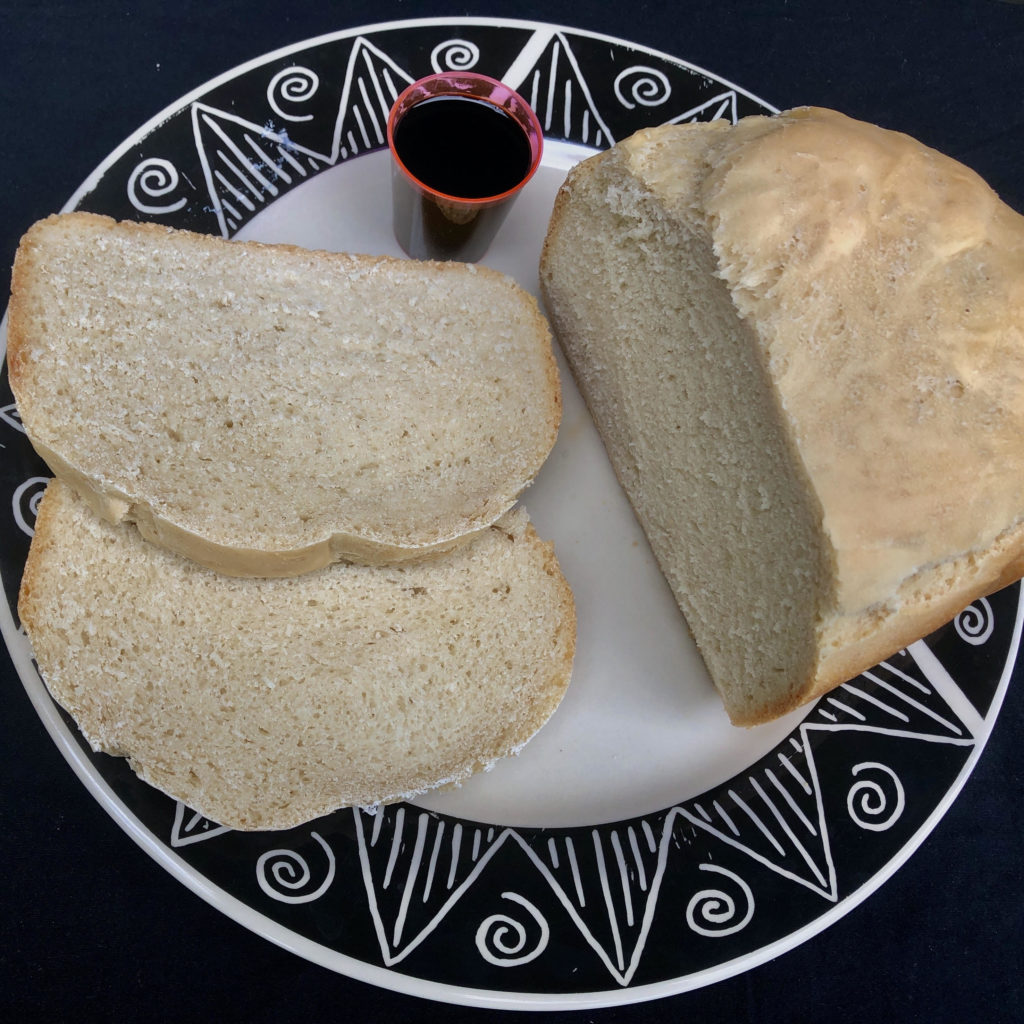 My first official day working from home was March 19, just a few days past a month ago. Today the mayor of Honolulu extended his stay-home order to the end of May. This is not the reason I had my first real down day of the lockdown, but it's an interesting confluence of events.
I just looked up confluence to make sure I was using it correctly. Journaling is educational.
Forced to point the finger of blame, I'd say the likely culprit is severe sleep deprivation combined with falling behind on work. I'm not feeling bad about anything really; it's just a general lousy feeling. It doesn't make sense, either, because I've got a lot to be joyful about.
If it continues, I'll delve further, but for tonight I think it's just good to acknowledge it and hope it passes. One bad day in over a month is something to be grateful for.
---
Somewhere along the line
Well I know it's just a matter of time
When the fun falls through and the rent comes due
Somewhere along the line
Well you know I love my woman
And I'd never let her down
And I did my share of loving when I used to get around
Now I'm satisfied and she is looking fine
But you pay for your satisfaction
Somewhere along the line
That's "Somewhere Along the Line" by Billy Joel, from his Piano Man album (1973). Just popped into my head now so I sang it and shared some lyrics. Stream of consciousness, baby.
I feel my mood lifting already.
---
Tuesday morning is laundry morning, as I guess I mentioned yesterday. I got there half an hour later than planned because I stopped for a quick two errands on the way. I filled up some gallong-sized water bottles at one of those filtered water dispensers at the supermarket. For reasons I don't want to get into, I can't drink the tap water at home. My remedy for the past couple of years (that is, since my employment) has been bottled water from Costco. One-point-five-liter bottles at about $.60 a bottle.
But dang it. I am not messing around with Costco until things get closer to normal. The savings are just not worth the risk. And I drink so much water that spending a dollar a bottle (the price at the local drugstores and supermarkets, while affordable, feels too wasteful. I was going to buy a couple of five-gallon bottles and fill those at the dispenser, but the bottles were just not to be had on this island when I looked a few weeks ago.
So I bought some (filled) one-gallon jugs at the supermarket ($2 to $2.50 over a couple of weeks) and I'm filling those. The system's working pretty well so far, and it's fifty cents a gallon.
I filled a few bottles since it was on my way, and of course I hit the McD's drive-through again. I'm not married to it for laundry day, and I'm considering other options. For now it's just too convenient. Plus, it's in the same spot as the water.
Two women came into the laundry together about half an hour before I was done. Thankfully they loaded their machines and left. My planned timing is about right. Going to have to make more of an effort to get there at 3.
Breakfast was a Big Mac combo, and it was delicious.
I got home and went to bed — took the morning off from work. It would have been nice to sleep until I was on the clock, but a friend of mine hooked me up with a yeast source. One of the local restaurants is selling uncooked food, to keep its supply line moving at least partially. You place your order, pay online, and drive up the door. They stick your order in your car and you hit it.
Rather than snow crab legs or pork chops in bulk, this unusual offering was a ten-pound sack of all-purpose flour and a one-pound bag of instant-rise yeast for $20. One pound of yeast is a crazy amount, but the price is good, and it's difficult to find flour in the supermarkets when I go, which is half an hour before closing.
I had to do the pickup early this afternoon, which meant not as much sleep as I probably needed. Now that the stay-home order is extended, though, I'm happy I have the goods.
---
Running on a couple of days of not-nearly enough sleep is rough. Not only am I behind on my work, but I'm behind on knowing what my work is. I was suuuuper ineffective and inefficient at my desk all day, so I checked out a little early, took a nap, and got down to it (after ridiculous amounts of foot-dragging and procrastination). We're talking just past midnight when I finally went back through all my emails, finished the tasks I could finish (which, honestly, I wasn't even aware of; that's how clueless I've been), and caught up on the reading for the projects I need to work on next.
I owe a few phone calls. I owe a few emails. I have some serious rolling-up of sleeves and focusing. But I feel like I've got it under control, at least. I have a plan.
---
I skipped the walk this evening to get there, which is a little bit of a bummer. I've already identified the late-night walks as an important part of my mental health in this lockdown. It just made more sense not to go this evening, and to focus on the work. I feel okay about it. I'm actually glad, even though it means two nights in a row without hitting the steps.
Despite my moroseness (I just looked it up, and that's a word), I enjoyed a few connections. Crush Girl and I did a lot of texting. I started with a photo of my sourdough; she continued with a photo of her cinnamon rolls. Later we talked a little about how, while I'm very grateful to be working at all, I don't know if I can keep going at what they're paying me. I'm fine scraping by right now, but my work doesn't seem to be valuable enough to get me where I need to be by the time I'm approaching retirement.
I was sorry to go down that road; I'm hoping I can blame it on my feeling terrible all day. Late in the day I mentioned the mayor's extension of stay-at-home. She replied with my favorite words of the day: "Wow. That's a long time and a lot of bread and pastries to make."
I actually laughed aloud. It felt good. And yeah: thank goodness I have flour and yeast!
I also had a few text conversations with Sylvia about sourdough, and things you can do with the sourdough starter discard. That's the part of the starter you throw away when you feed it, to keep it under control.
---
Beyond McD's for an early breakfast, the rest of the day's eats are kind of a blur. I had a few slices of my sourdough with (mediocre) cheddar and (awesome) black mission fig balsamic vinegar for lunch. And then again for dinner. Simple and satsifying, although I have to say I have to get better with sourdough because after the first few slices, this first loaf is just not great.
When I sat down to work a few hours ago, I was pretty hungry so I had a couple of hot dogs with mustard, ketchup, and sauerkraut. I had two hot dog buns that needed to get finished off soon.
Too tired to write about the bees. I'll do it sometime Wednesday.
I got through my first bad day, and I'm feeling better now. Sincerely. If you're having a bad day, or even just a normal day (how do you manage normal? tell me!), please reach out. I'm convinced that interpersonal connection is critical in all this weirdness. If you're not getting enough connectivity, add me to your web. Let's talk about it.