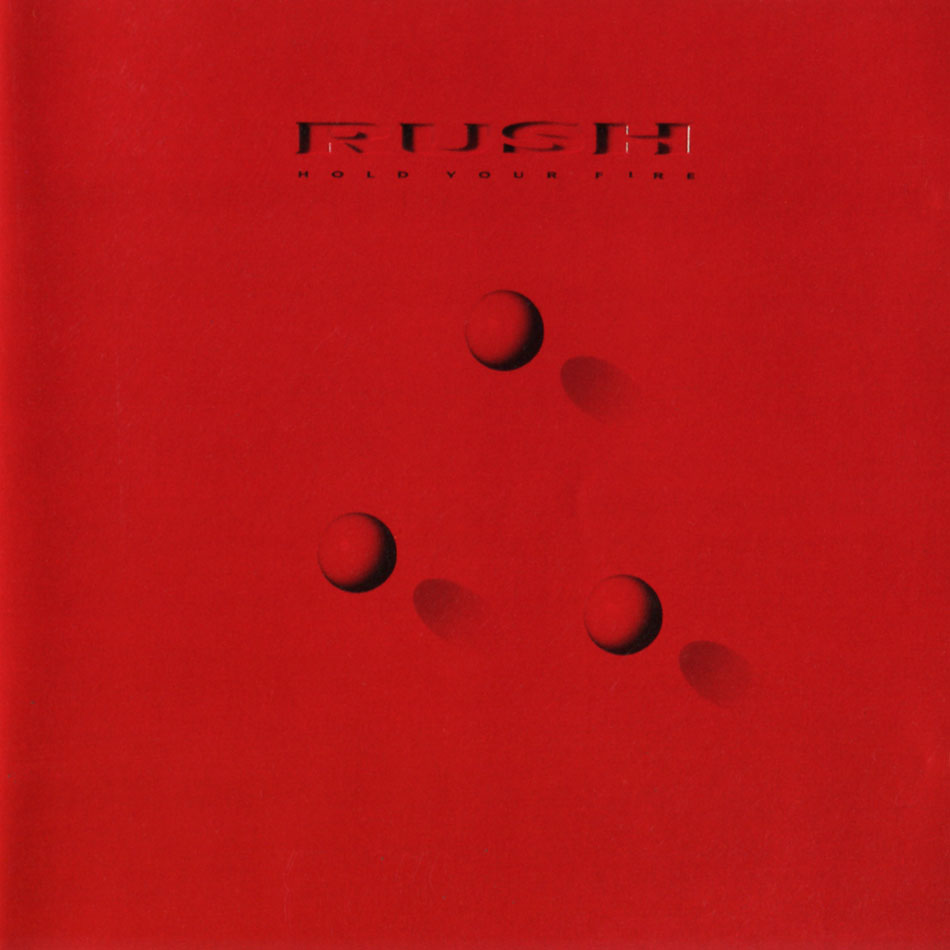 Saturday soundtrack: Rush's Hold Your Fire (1987) on endless repeat. It's been one of the more forgettable Rush albums for me, which I think comes mostly from not listening to it enough. It's not bad — there was one semi-hit, "Time Stand Still" with Aimee Mann, and one track I'm super-familiar with for reasons I cannot remember, "Turn the Page." It's definitely sticking now, though. There are some great songs here.
Today was all about getting that story done while also not getting the story done. I made progress; I've got three decent paragraphs and need three or four more. I'm at the pivot now, where I write about the thing the article's really about, then give another example and then wrap it up. So I'm in the homestretch, but the words come very slowly. I'm going to finish it Sunday morning.
For breakfast, I had leftover chili and rice. I'm almost done with the chili, thank goodness. This was actually leftover leftovers. I served myself too generously for dinner Friday night, and I only ate half of the bowl I heated up. So I just put the whole bowl in a zippered plastic bag and threw that in the fridge. Warmed it up for breakfast.
Lunch was my fresh bread and some tuna fish. I didn't make sandwiches; just spooned the tuna onto little slices and ate it that way. Yummy.
Dinner was McD's Chicken McNuggets and fries. I was feeling lazy.
I did a few small chores. Goofed around on my phone. Watched the news. Continued to clean out the old fridge. Didn't take a nap, 'though I kind of wanted one. I told myself there would be no naps until the article was finished. Ha. Aaaaand I never got there. I also watched The House Bunny (2008), finally. Anna Faris, Emma Stone, Rumer Willis, Colin Hanks, Kat Dennings. It's terrible. Likeable, but just really stupid. I dig the be-who-you-are and accept-people-for-who-they-are messages a lot, but wow. The trip there is painful.
Half an hour before it closed, I hit the supermarket. I bought a lot of veggies. And some canned things to add to the hurricane stash. I bought a few steaks, too, because I was so pleased with those steaks the other week. Oh, and burrito filling stuff. Not just for lazy burritos (which I know I still haven't explained), but like for real burritos. My something different for this trip were a head of cauliflower, which isn't that different but I've only purchased it once before in my life, so it counts, and a tray of oyster mushrooms, which I'm calling different from those king oyster mushrooms I got a few weeks ago.
Jennifer texted me a link to a fairly well-known local blog reviewing junk food; she said my IG posts remind her of it. The guy who writes it is nice enough — we've even played a few word game apps against each other at the urging of his wife. It's just a little awkward for me because his wife is one of my former students, a wonderfully nice forty-year-old mom who I still remember as a seventeen-year-old student in my speech class.
I texted Ali kind of late to ask her if she's ever heard of Ahn Trio, a group I for some reason think she might like. I texted Crush Girl to tell her something about a traffic situation I thought she might be interested in. Then I texted JB to ask how War and Peace is coming along. But that was a little late too, and he's in Virginia. Oh, then I FB messaged a friend in Hilo to ask how her Hawaii Stories submission is coming along. And I FB messaged my friend Wendy in Manila. She posted an FB story showing her Kindle. I didn't know she had a Kindle so I sent her a link to my loanable books list. We talked how-are-you-coping and stay-safe. People in her immediate neighborhood have tested positive. Ugh.
I let my past go too fast
No time to pause
If I could slow it all down
Like some captain
Whose ship runs aground
I can wait until the tide comes around
Hey, if you need some connection or to share some introspection in these crappy days of stay-at-home insanity and mundanity, hit the comments and let me know; I'll send my contact info so you'll know where to go.