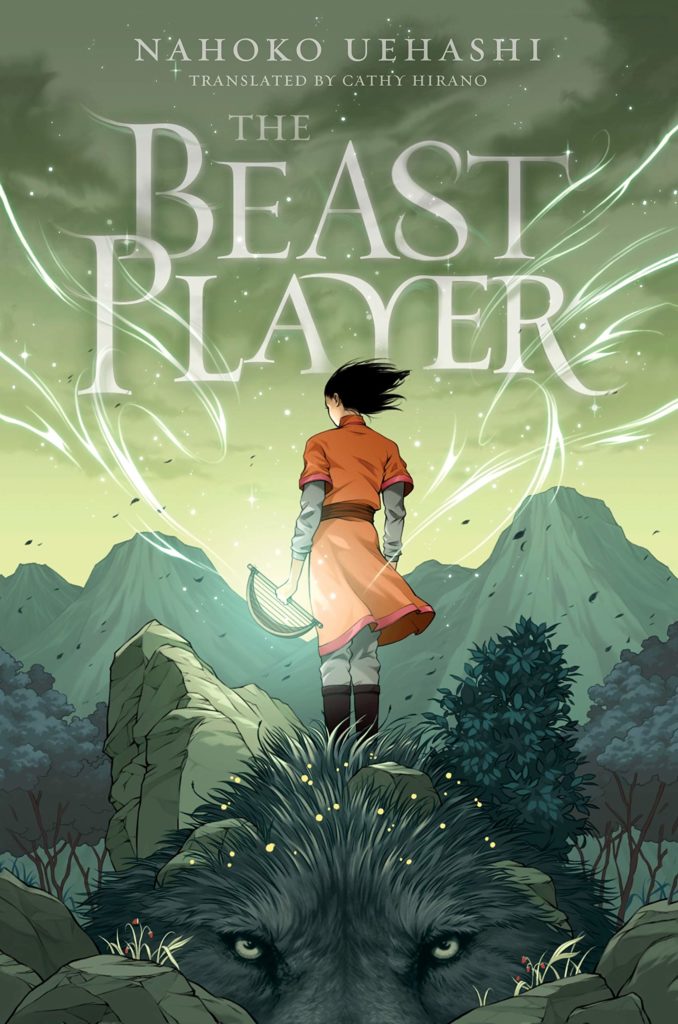 The Beast Player (2006; this translation 2019)
Nahoko Uehashi; translated by Cathy Hirano.
The coastal village of Ake is a breeding and training ground for the Toda, ferocious seadragon-like creatures handled with utmost caution by select caretakers. Elin's mother is descended from a different people, rumored to have a dangerous magic enabling her to control the Toda.
Elin's green eyes give her away as descended from the same people, and she seems to have inherited some of the same abilities, but when she's orphaned as a little girl, she has nobody to instruct her in the lore of her mother's ancestors or in their abilities.
Nahoko Uehashi's The Beast Player series, published between 2006 and 2009 in four installments, inspired a manga series and an anime series. This 2019 English translation by Cathy Hirano combines Uehashi's first two novels in one volume, and was a Printz honor book and a Batchelder honor book (for young adult literature and translated juvenile literature, respectively), a dual recognition inspiring my purchase.
I was immediately drawn into Uehashi's elaborate fantasy world's politics, mythology, and geography, but it's Elin herself who kept me turning pages. The young, abandoned woman applies her problem-solving intelligence and innate sympathy for animals to developing profound relationships with a few very kind people.
Yes, Elin is held in some awe when people see her green eyes, but when she engages them, they become better versions of themselves. This is not the story of a woman gifted with deep understanding of the world's most feared beasts. It's the story of how she uses it to affect the people around her, possibly even in a way that changes centuries of political conflict.
This is the ambition the best fantasy literature sets out with.  Alienation plus special talent plus international conflict is a well-established formula, but set against this new, Japanese-flavored world, it feels special, at least to this half-Japanese reader.  Certain elements remind me of Anne McCaffrey's Menolly character in Dragonsong and Dragonsinger, but Elin is a special heroine I can't wait to read more of.