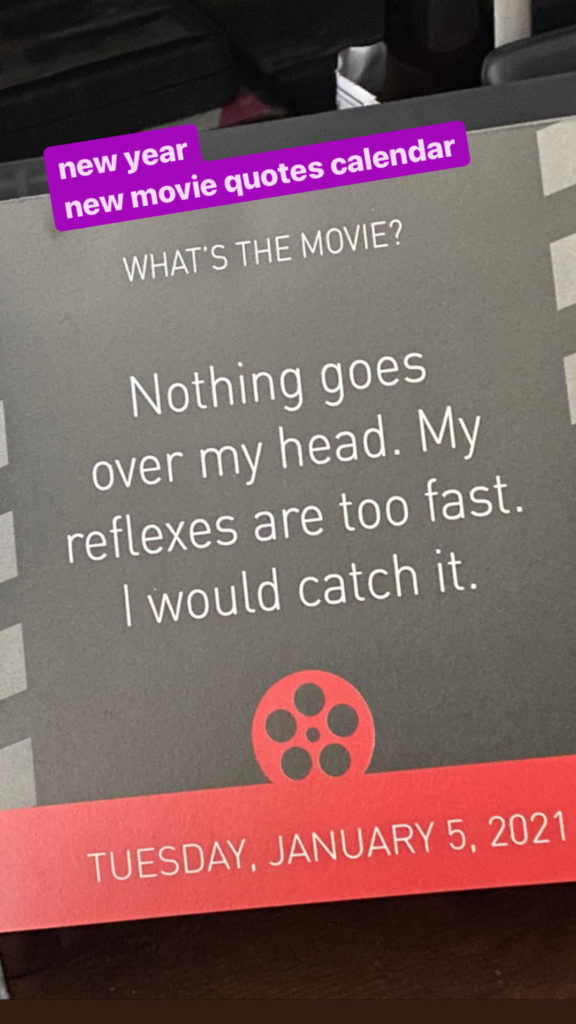 Staying up late Monday night was more because I knew I was off Tuesday than the product of getting stuff done, which I certainly did, but not like 2:30's worth.
I was so tired, falling asleep was no problem, and I made the effort to put myself to bed properly, so Darth Vader was happy. I think I got nearly five hours uninterrupted before I got up to use the bathroom. Then it was back to bed for much interrupted sleep finishing. I was determined not to get up until at least 10:30.
I started with a slice of pie for breakfast, then the crossword and Spelling Bee, the news, some music, some podcasts, and responding to happy birthday texts. I got to the beach around 12:30 and swam for nearly an hour, reflecting on the new year and thinking about resolutions.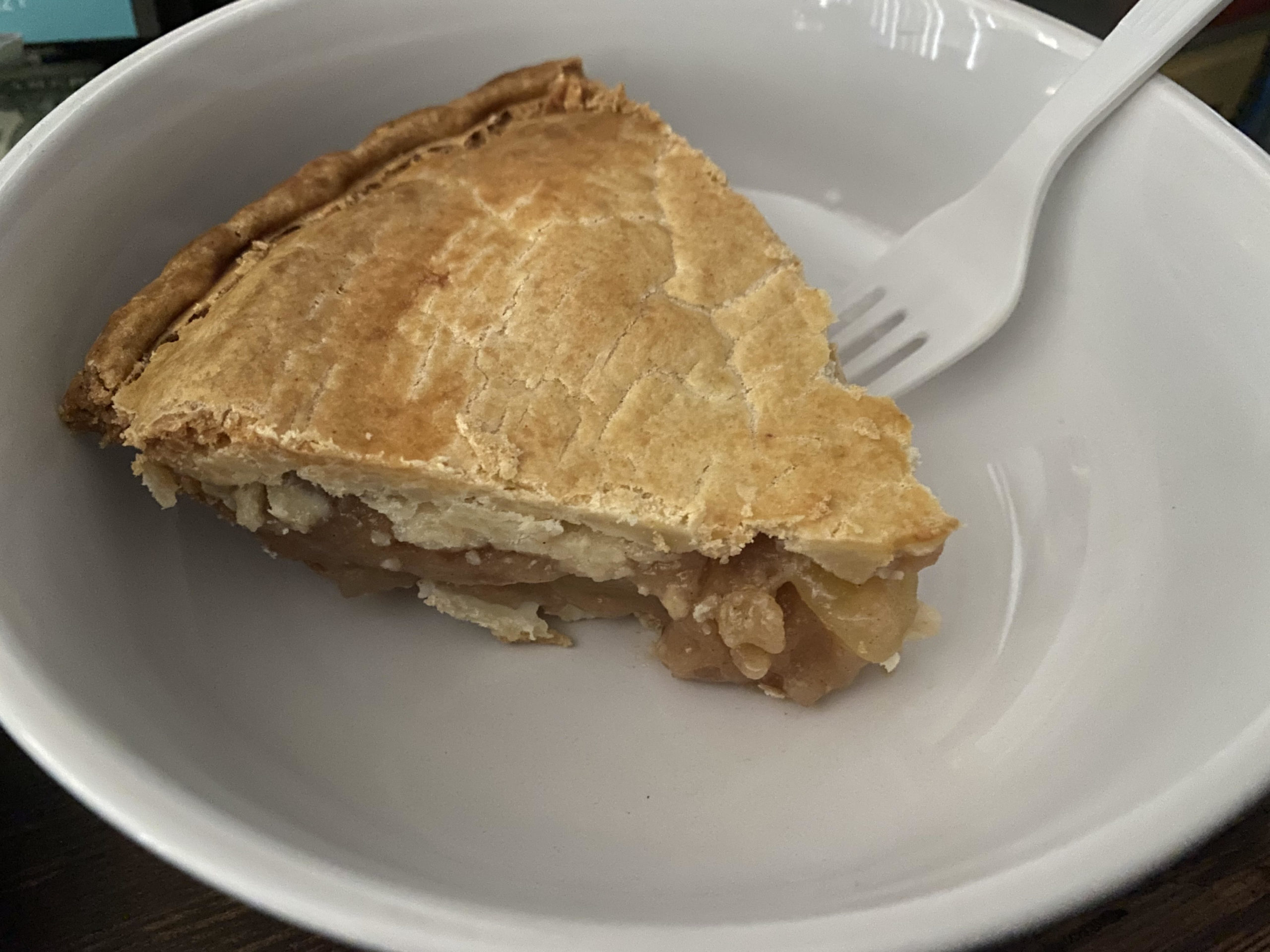 I thought I might get tacos at this taco truck in Kakaako I've seen a couple of times in the past couple of weeks (while Christmas shopping), which Jennifer said she tried and liked. Then I thought a long drive, maybe out to Makapuu, would be nice, and maybe another dive into the ocean.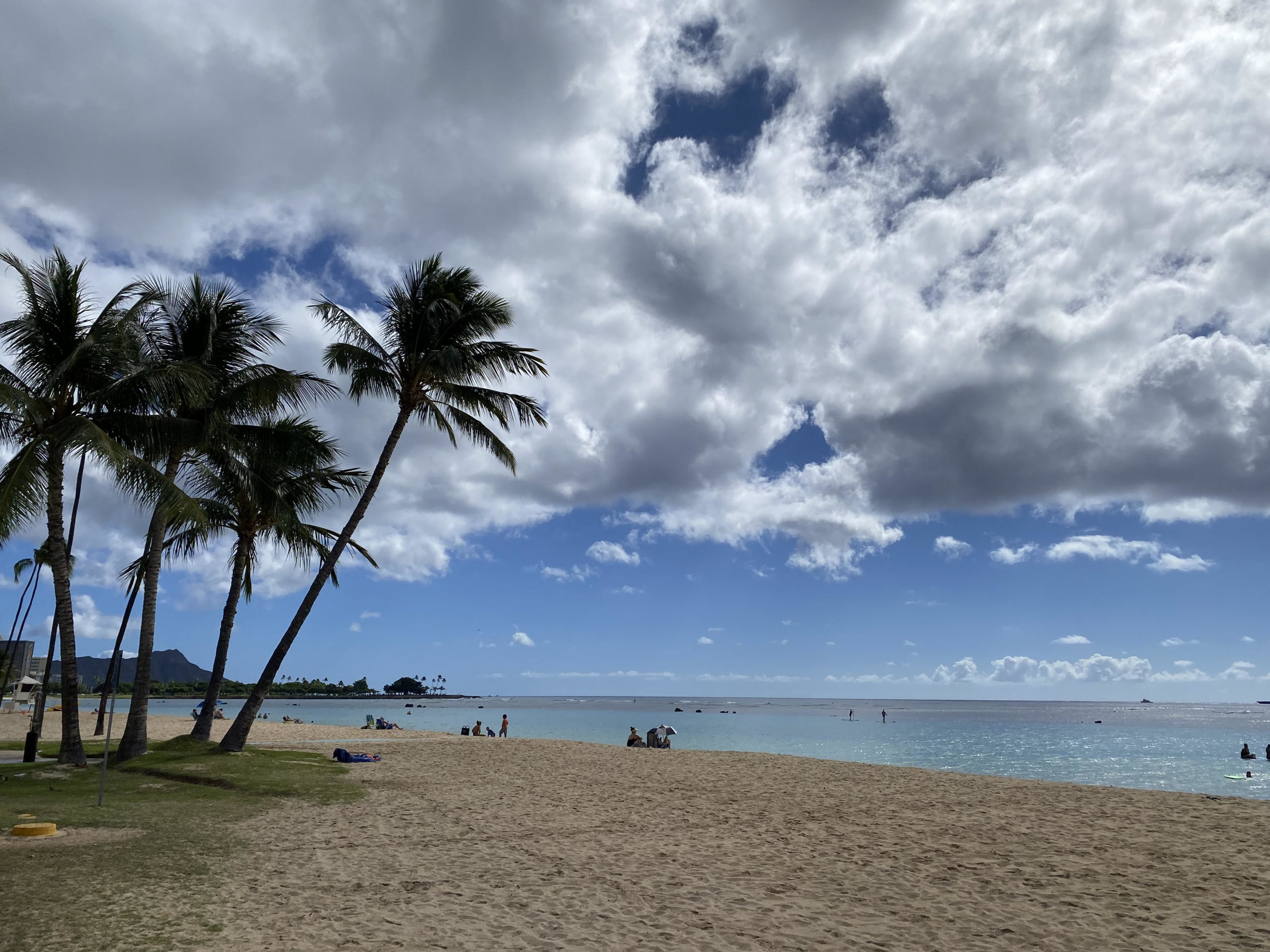 The taco truck was still open (open 'til four every day except Tuesday, when it's open 'til seven) and only one of the outdoor tables was occupied, so yay. I ordered a taco sampler with a side of beans and rice and two Diet Cokes. The tacos were good. This is the lunch I really wanted on my birthday, something different and grammable.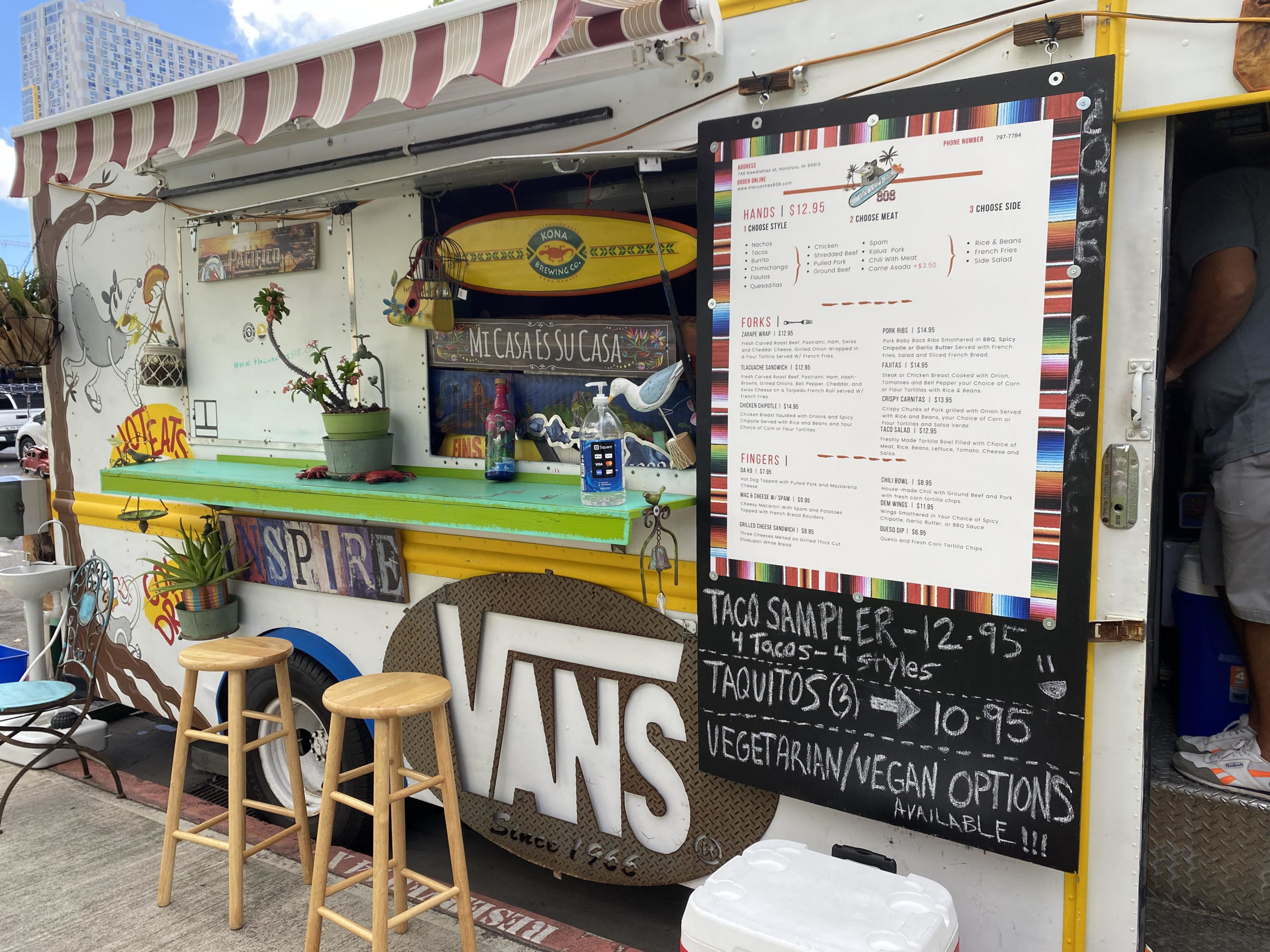 Among many downers about the pandemic has been establishments' closing their restrooms. I have an office to go to in town, if necessary, 'though I try to stay away during business hours because I don't want to run into anyone. Not being able to count on a McD's or Starbucks means planning ahead. In this case planning ahead meant just going home for the home porcelain advantage, and then a nap because boy did I need one.
So I also watched the news, returned some texts, did a couple of quick chores, and finally got back out the door well after dark. It was okay; I wasn't jonesing for a long drive anymore anyway. Still wanted to drive.
Headed vaguely for Aiea, thinking I might pick up Italian takeout at one of three good spots in my parents' hood (Ricado's, Palazzo, Paesano), then drive around a bit before bringing dinner home.
Got to Ricado's half an hour before closing, ordering two entrees (one for dinner, one for the next day's breakfast-slash-lunch), threw them in the car, and got ice cream from BR, which I forgot was in that strip mall. You gotta have ice cream on your birthday, pandemic or no. So I got a scoop of jamoca and a scoop of cookies and cream in a cup and ate it on the trunk of my car while I read Utopia Avenue. I'm reading more slowly because I've very strong feelings something terrible is going to happen to one of the characters.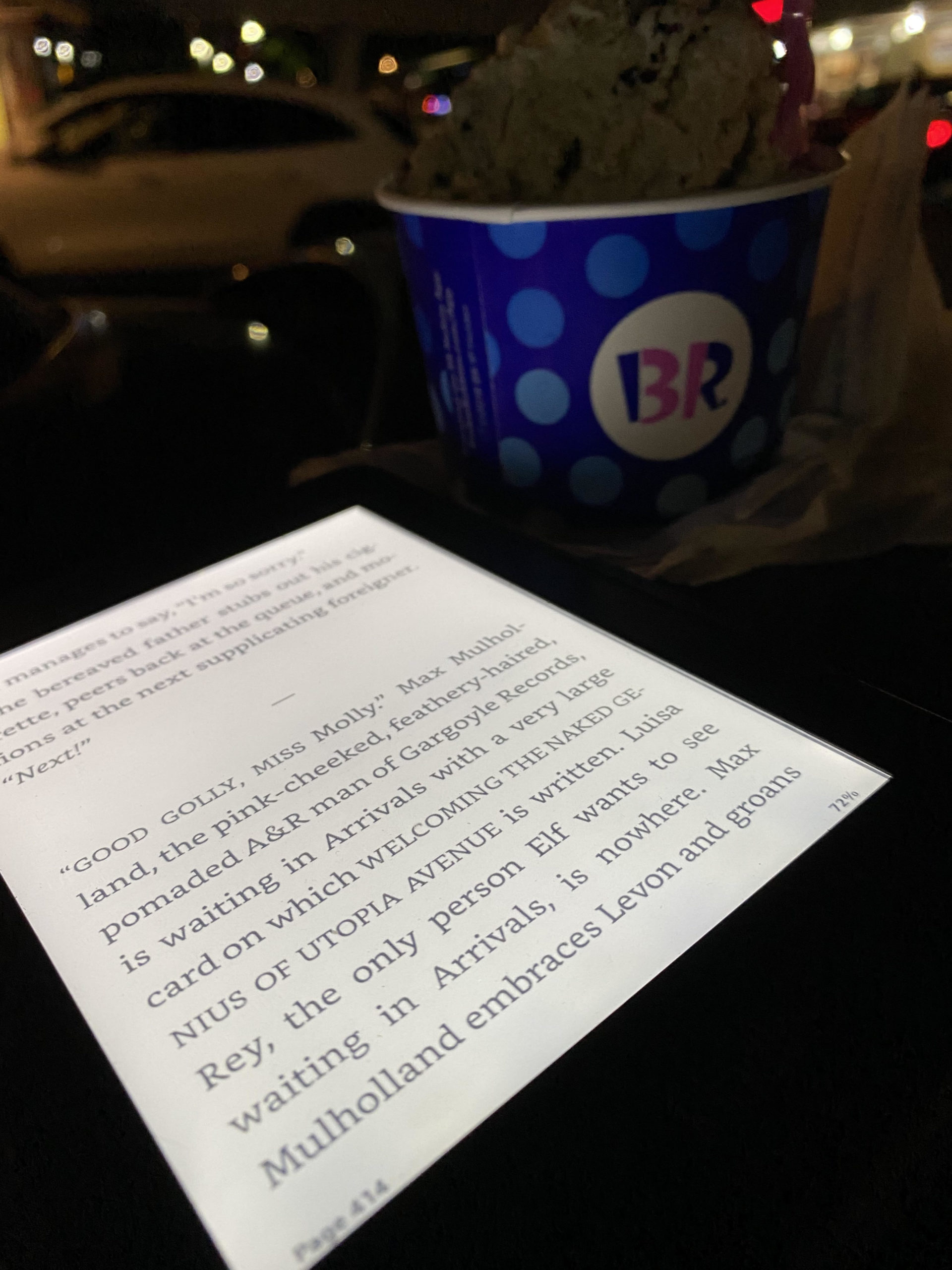 I ate the ravioli while I continued to read, then went to bed and kept reading. Fell asleep reading, which wasn't good for my sleep.
I got birthday texts from Jenny (who also emailed me an Amazon gift card), Donald, Reid, Kerri, Sharon, Grace, Sylvia, Jennifer, Penny, Kristie (returning the favor the day after her birthday), Ali, and Crush Girl. My parents called me when I got home from lunch. Randy C, my grad school friend and former colleague, messaged me on FB. My uncle DMed me on IG. It was nice to hear from them all.
In all, a good day.
It's a million years before January 20. Don't go through the dark days alone. Leave a comment if you want someone to connect with.
Resolutions next post.