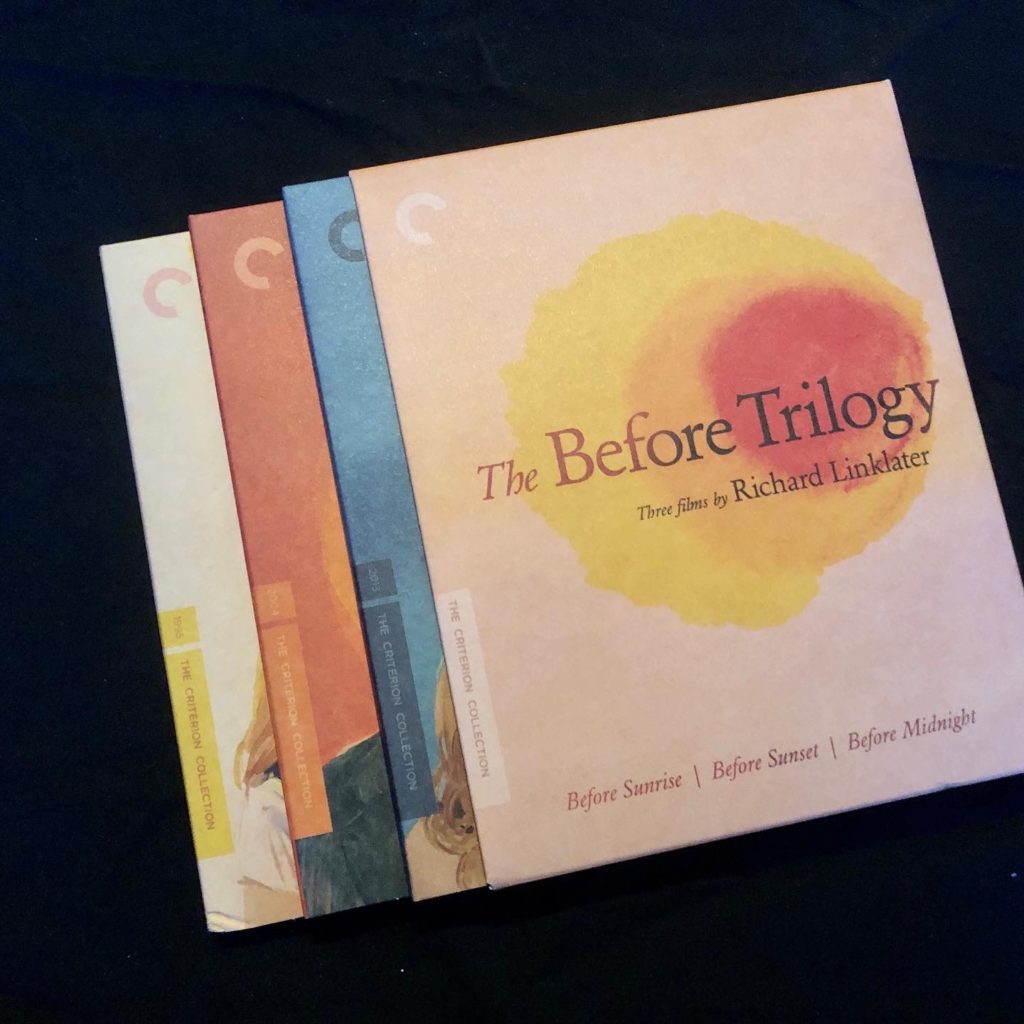 "You wanna live inside some fairy tale. I'm just trying to make things better."
I had to get up a bit earlier than I'm used to on a work day. There was a Zoom meeting with the CEO and some VPs in our company to talk about our communication strategies with our emergency relief projects. That meeting was pretty good, but it went an hour, first thing on a Monday morning after a three-day weekend.
I'm equipped to do a lot of things well, but this isn't one of them. But I think I contributed adequately. Then, in order to debrief, my department moved its daily Zoom meeting from 2:00 in the afternoon to right after the first meeting. That went about half an hour.
I had enormous difficulty focusing for that second meeting. I thought it boded ill for my productivity Monday, but I had a pretty good day. I finalized one of the proposals I worked on in the second part of last week (the urgent one that maybe turned out not so urgent). Did some photo editing for a coworker — an easy task I usually enjoy. In the virtual desktop environment, stuff like Photoshop tends to drag, and on the minuscule work-issued laptop monitor, Photoshop is kind of a pain to work with.
First-world problems, I know.
I worked a little on some acknowledgment letters, and offered edit suggestions for an article written by someone outside our organization.
The day went quickly. Perhaps we should begin every workday with 90 minutes of meetings.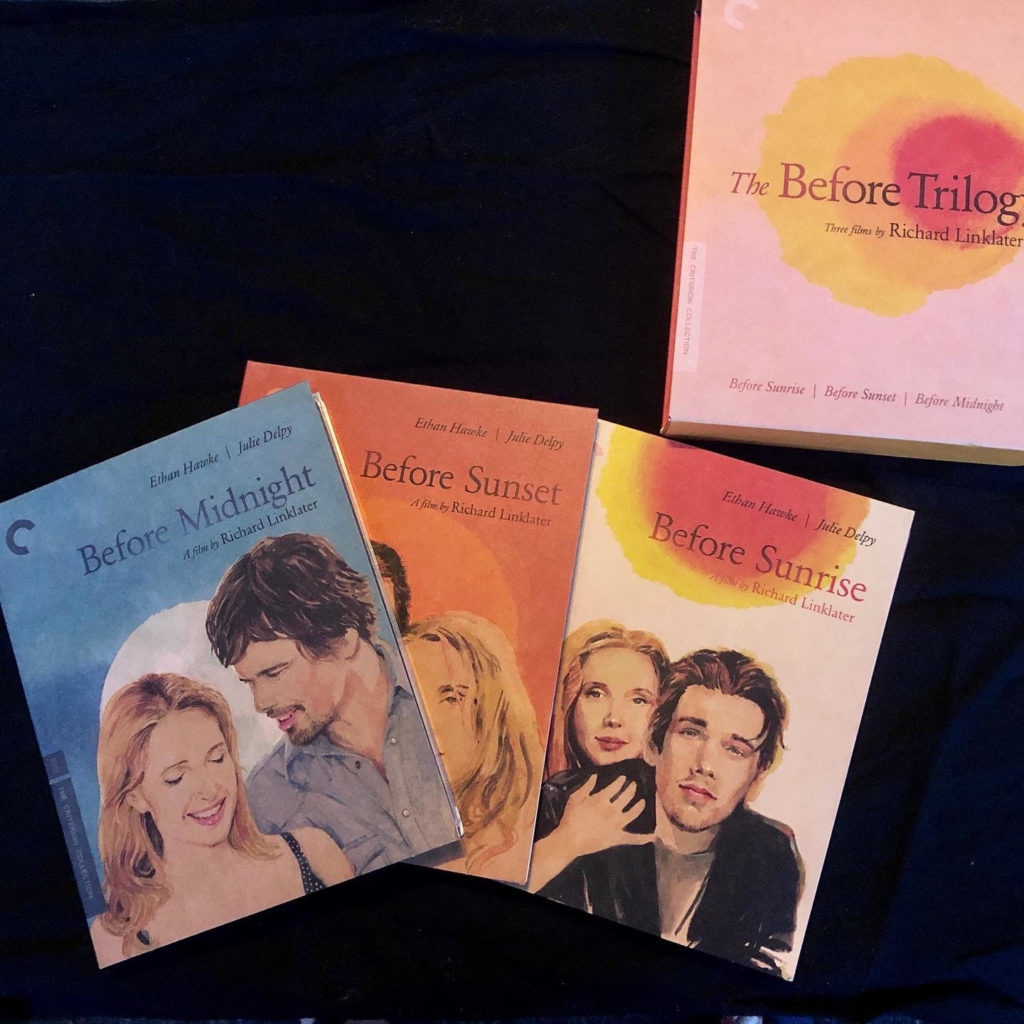 "There's got to be something more to love than commitment."
Breakfast was overnight oats. Lunch and dinner were both leftover turkey chili and brown rice — I finally finished the chili, which was my goal Monday. I didn't snack at all, mostly because all three meals were pretty darn filling.
I skipped the late-night walk, opting instead to do a little bit of house maintenance, to watch the first hour of Borg vs McEnroe (2017), and to get to bed at a decent hour in anticipation of waking up super early for laundry.
I'm at the laundry now, alone so far after 22 minutes. Here's hoping!
I did not make a mask Monday as I intended. Brought the materials to the laundry, though, so it's possible I'll get it done before I get out of here.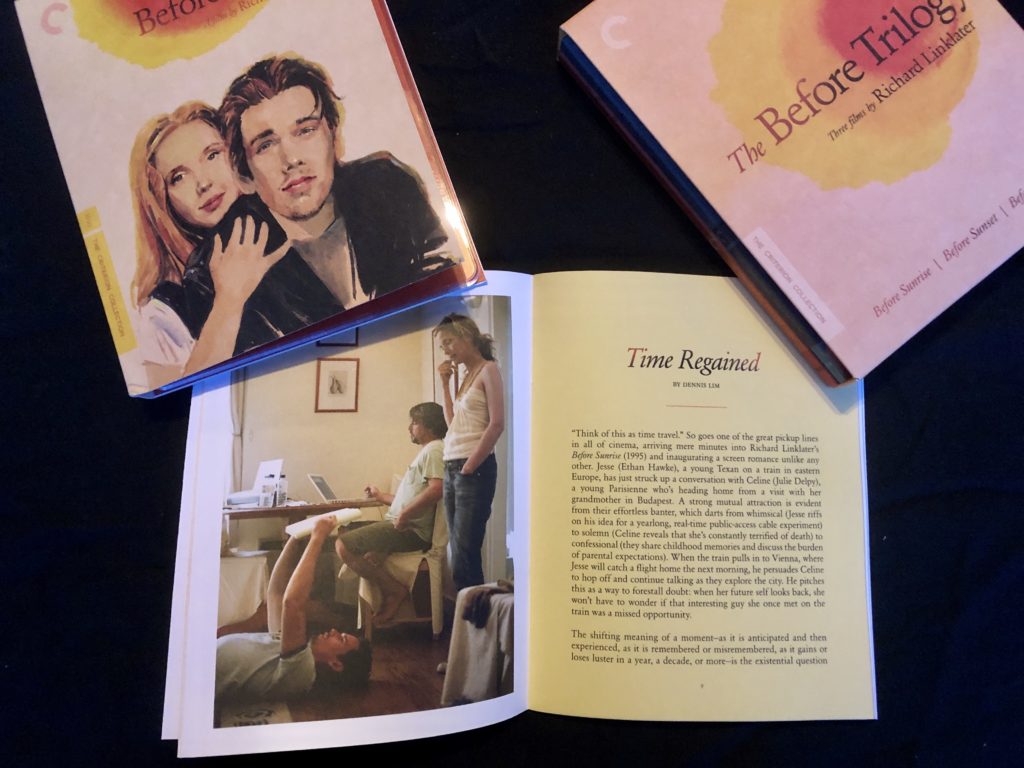 "People have gotten married for a lot less."
During work, I traded IMs with my coworker Laura about some of the messaging we're putting out there when we ask for money via mass mailings. It was a good conversation, of the sort I kind of geek out about. It's part marketing, part writing, and while I am not much of the former, I think I do the latter pretty well.
Away from work, I traded texts with Crush Girl and IMs via FB Messenger with the Friday 5 girl. Not the most connection-filled day, but it feels okay.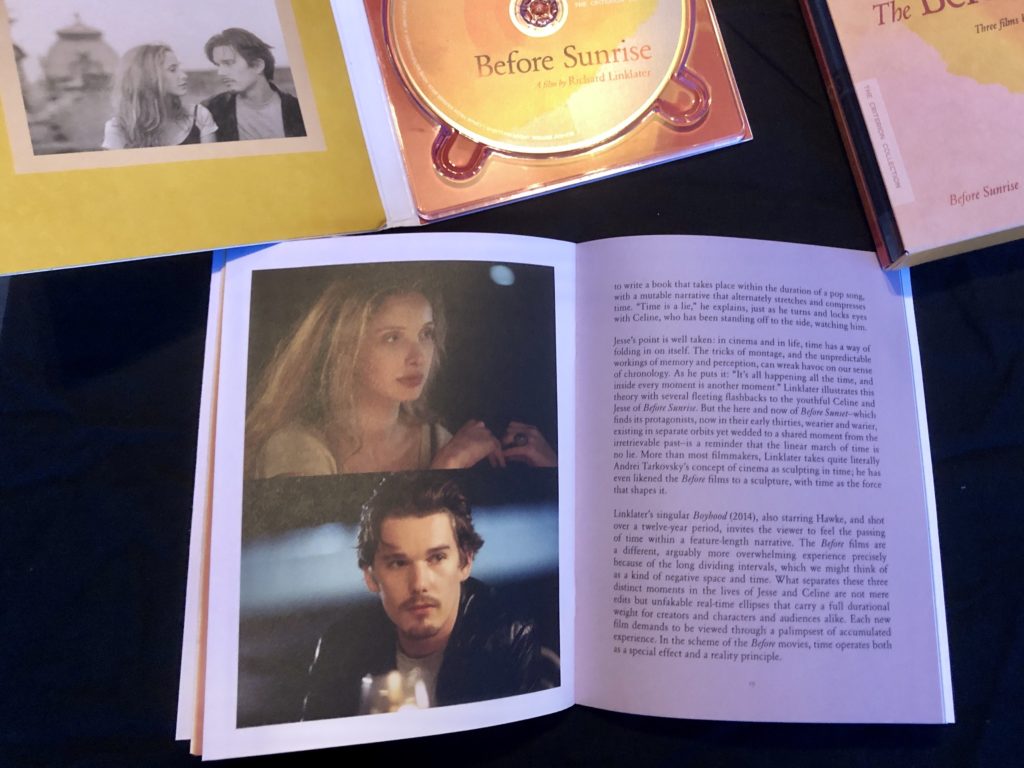 "If there's any kind of magic in the world, it must be in the attempt of understanding someone."
I had a couple of gift certificates from the Criterion Collection, one of which expires at the end of April, so I used them both on Richard Linklater's Before Trilogy: Before Sunrise, Before Sunset, and Before Midnight. It's a lovely set in a three-Blu-Ray slipcase. It came in the mail today and I'm pretty stoked to rewatch them (I've seen all three only once), and of course to explore the extra features, which Criterion Collection is the best at.
I also made an impulse purchase of the Kindle version of Thinking Inside the Box: Adventures with Crosswords and the Puzzling People Who Can't Live Without Them by Adrienne Raphel, breaking my resolve not to purchase new books while in lockdown. Tuesday is also the day a Kindle book I (right before the lockdown) preordered drops, Sarah Frier's No Filter: The Inside Story of Instagram.
I'm thinking I'll read them concurrently with an eye on finishing them at the same time.
Now that most of the fresh veggies and most of my leftovers have been cleared out of my fridge, either because of consumption or throwing out, I'm looking forward to cooking something new. 2020 is supposed to be my #yearofcookingshellfishly, according to the New Year's resolutions I never posted. This may be on hold during the lockdown. I haven't really thought of my options at the supermarket because I was really looking forward to going to the fish market in my 'hood and bringing home something fresh, like someone who knows what he's doing.
That fish market is extremely close quarters. I just don't think I have it in me, even with prescribed social distancing, to go in there. Those lovely clams, oysters, mussels, and scallops will have to wait.
"I guess when you're young, you just believe there'll be many people with whom you'll connect."
If you're frustrated or bummed out by your own New Year's resolutions being put on hold (or anything else on hold, really), and if you're going through this alone, please reach out. I'm happy to text, IM, or DM you through it. The world's a crazy place in normal times; it's downright maddening now. Don't be shy; let's connect.