Friday 5 from here.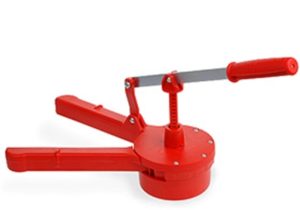 What kind of specialized equipment do you own for a specific non-electronic hobby or job?
Okay, here's one I may not have written about.  I used to make wine.  Fruit wine, as opposed to grape wine.  I still consider it a hobby despite having put it on hold for the past ten years or so.  Still read up on it, still window-shop the winemaking vendor websites, still make plans for the next batch I plan to make.  The hobby of winemaking suits my personality very well: it requires some intense attention but not every day.  It requires a lot of patience.  And it helps if the winemaker is a bit adventurous.  So I have a bunch of winemaking stuff: carboys, bungs, airlocks, hydrometers, funnels, and tubing aren't exclusive to winemaking, but I have a corker, a device that squeezes corks so you can insert them into the necks of bottles.  Also corks, yeast (Montrachet and Champagne) and other chemicals to keep things either sterile or alive.
In what way can this equipment be upgraded or souped-up, and how difficult or expensive would the update be?
There's definitely high-end winemaking stuff but it's not a lot better than mid-level stuff, so I don't feel the need to upgrade.  I did get one of the better corkers; it's a device I'm rather fond of.  My next toy, whenever I get around to making my next batch, will be an air gun.  I'm not sure if that's what it's called, but it's like a blow-dryer amped up, the sort you might use if you were shaping plastics.  You  know the foil that wraps around the mouth and upper neck of the wine bottle?  The air gun shrink-wraps the foil there so nothing messes with the corkWhen critters are aware of something good behind the cork, they will nibble at it until they finally get through.  Please don't ask me how I know.
In your fields of interest, what's the gear envy like?
You know, I don't know any other winemakers, so I wouldn't know.  I look through the catalogs and there's stuff I want, but I don't necessarily envy people who have it, perhaps because I don't know anyone who has it.  If I hung out at the local winemaking supply store more, I would probably have a better answer.  As you can tell from my verbosity, winemakers love talking about winemaking.  I seldom go into the supply store anymore, but whenever I do, I take my purchases to the register and I can count on the cashier to ask me what he or she asks everyone: "What are you making?"  It's mostly a homebrew store, actually, and I guess homebrew people are about the same kind of person as the winemakers.
What's something you own the old version of because it's better than the new version?
If you'd asked me this question two weeks ago, I'd have said my iPhone 5s.  I held onto that thing as long as I possibly could because I didn't like the larger sizes of the newer models.  I no longer think this, and I feel great about moving on.  Oh shoot, I meant for these answers to be non-electronic.  I suppose the easy answer is books, since reading is my favorite thing in the world.  This question is difficult.  Who's the banana who wrote it?
What's a hobby you don't engage in that intrigues you mostly because of its equipment or tools?
You know, fishers seem to have cool stuff.  Oh, and bowlers.