Peppermint (2018)
Jennifer Garner. Written by Chad St. John. Directed by Pierre Morel.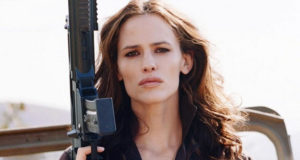 Riley North witnesses the horrible murder of her husband and young daughter. A crooked system lets the perpetrators get off with no punishment, so Riley disappears for a few years, showing up in time to commemorate the fifth anniversary of the murder, but this time with Jason-Bourne-like skills. And she's not back to offer second chances.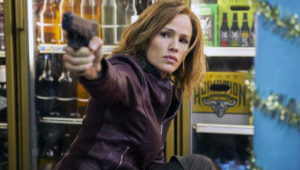 A movie like this is pretty much review-proof. It's Jennifer Garner in badass mode, as she was in her Alias TV program. I was aware of its terrible reviews before I went in, but whatever. It's Jennifer Garner.
Even the bad reviews acknowledge that Garner is pretty good in it, and she is. I think only Julia Roberts among current actresses holds a screen better than Garner, and as long as the script keeps finding new ways for her to exact her revenge, I'm unlikely to find any of it boring.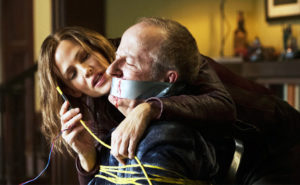 I dislike the concept of a vigilante, but I do enjoy vigilante movies, and how many have female leads? Seriously, you can put Riley right up there with any of them. I like her better than Charles Bronson in Death Wish or Clint Eastwood in those westerns. I don't care that there is nary an explanation to be found for her quickly attained super-amazing death-machine skills. I just want more Peppermint.
Predictable, formulaic, incredible? Yes, all of those. But fun, too. Sequel, please!
6/10
63/100